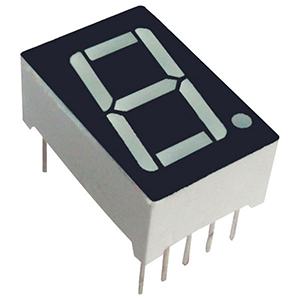 In this tutorial, just we see about the pin mode or pin diagram of 7 Segment LED Display.
What is a 7 segment display?
It is a component which is used to display the numbers or letters. It also contains the decimal point, Totally there are 9 LED's are present inside the display.
Totally 10 pins present in the 7 segment led display, in that there are 2 common pins and remaining pins for LED.
Classifications:
Based on their connections it is classified into 2 types:
Common anode(CA)
Common Cathode(CC)
PINOUT DIAGRAM: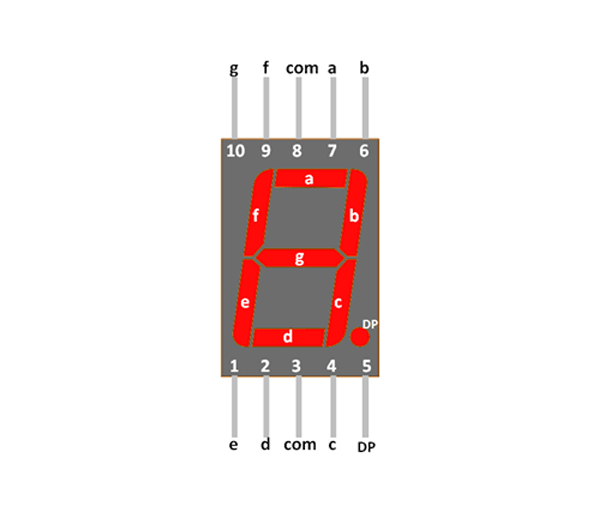 This is the common pin diagram of the 7 segment display.
For both the Common Anode(CA)and Common Cathode(CC) this is the pin diagram. But the positive and the negative Connections differ.
Difference between CA and CC:
In both the CA and CC mode all the Pin mode is common only the positive and the negative connections changes.
Common Anode(CA):
Common Cathode(CC):

How to find Your display is CC or CA?
At the bottom of the display, you can find the CC or CA.
YOU SHOULD CAREFULLY SEE THE MODEL OF THE DISPLAY WEATHER IT IS CC OR CA.
In the above image, you can see the last two digits as CA therefore it resembles Common Anode(CA) display.