As we aleady know An instagram is a Facebook company, Its enough to delete your instagram account in 2023.
Before Deletion, we recommend you to download your instagram data
How to Delete Instagram Account Permanently in 2021
Go to Instagram.com on your browser ( Not in Android or ios app)
2. Log in with your instagram account you want to delete it
3. Now head over to instagram help page from here.
4. Choose a reason for your deletion
5. Now Enter your instagram password one last time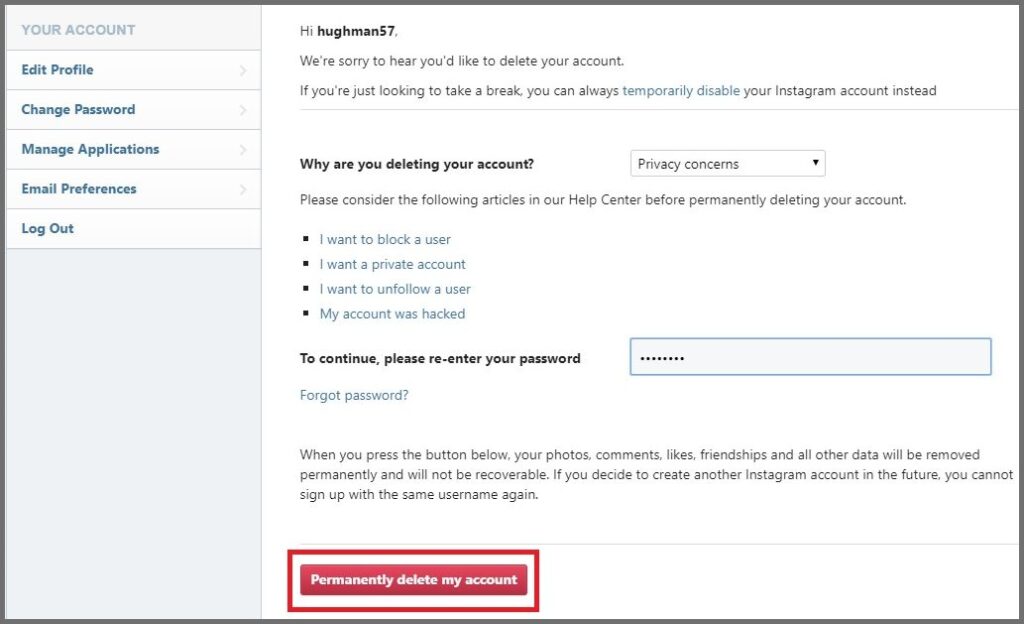 6. Read the warning: You will permanently lose your profile, photos, videos, comments, likes, and followers when you delete Instagram.
7. Click and confirm "Permanently delete my account"

8. Now your instagram your account will be deleted in Instant in front end. It take upto 90 days to wipe away from facebook servers
How to Temporary disable/deactivate an Instagram Account
If you wish to take break from an instagram, rather than quit it. Then Temporary deactivation is the perfect choice for you.
On the Instagram website, log in to your account(Not in Android and ios app)
Click on the person icon to go to your profile page.
Select 'Edit Profile', scroll to the bottom of the page
click 'Temporarily disable my account'.
You will be asked 'Why are you disabling your account?', select a reason from the drop-down menu.
Re-enter your password and select 'Temporarily disable account'.

Your account is now deactivated and it will be hidden from other users until you log in to it once again. NOTE: As per Instagram's usage policy, you can only deactivate your Instagram account once a week.