Hello Guys, Nowadays many data from well-known companies were leaked online. In this blog, I guide some techniques to prevent your accounts from data breaches.
Want to know more about Data Breach? Learn More
Let's come to the topic, how to check whether your data is breached or not?
There are two websites or tools that I have been used to scan Email or Gmail or any other mail services.
1.Firefox Monitor
This is a wonderful tool made by the Mozilla Firefox community to check for data breaches. In the below screenshot, you can see the UI of the Firefox Monitor.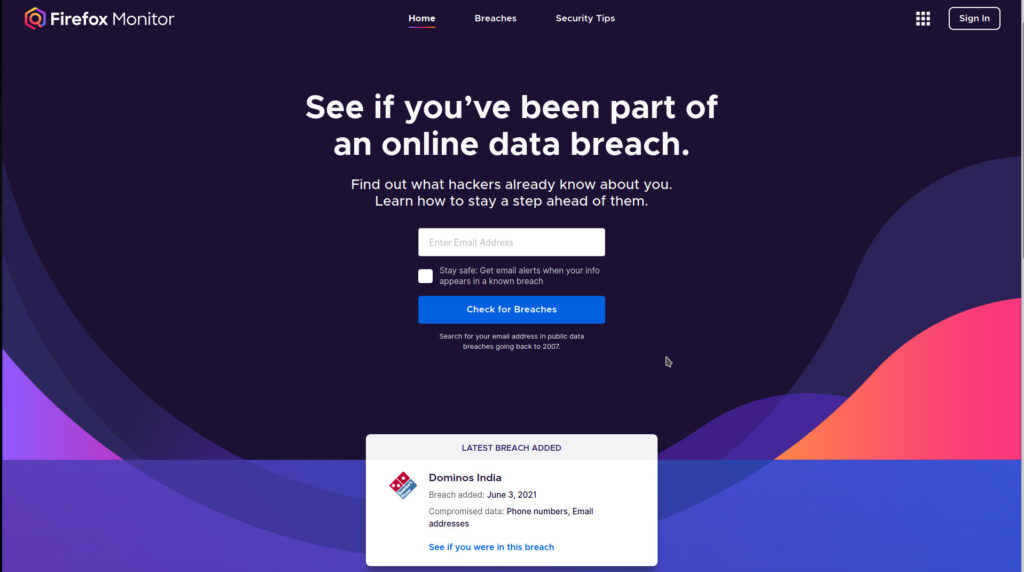 How to use it?
Steps to use Firefox Monitor & Features
Open Firefox Monitor

Click here to open Firefox Monitor

Search Box

There you find the search box in middle to enter your mail id.

Click Check for Breaches

By clicking it, Firefox Monitor check their database for breaches.

Subscribe for Alert Message through Mail

Select the checkbox to subscribe

Breaches Tab

Search for recent data breaches

Security Tips

They also provide the Tips to secure yourself.
2. have I been pwned?
';–have I been pwned? is also the best service to check data breaches and it also provides a password breach service.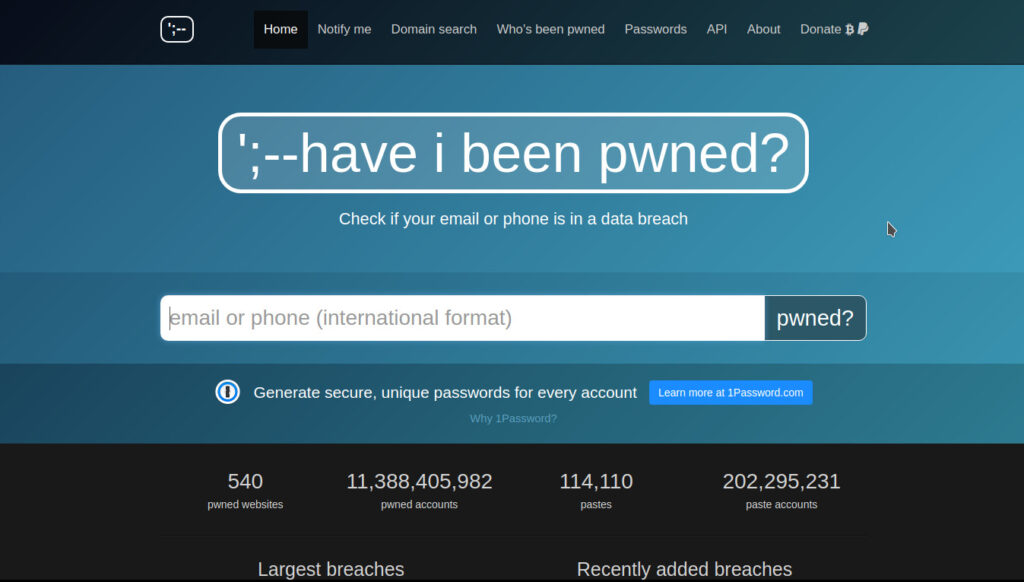 By using this website, you can check the beaches in your email id and also check the password you are using is breached in any place. And also you can subscribe to the alert messages. It also provides an API to integrate with your project. You can check who's been pwned recently. They also have a Domain Search service which allows anyone to search a particular domain to find any data breach associated with the particular domain.
About have I been pwned API:
They provide an API to integrate their application in your project. This is paid API service and you can buy directly from their website.
Yeah! This are really useful services to secure ourself from Data Breaches.
Thank you!
Want to learn more about Privacy and Anonymity. Check Here