Google ads is everywhere on the Internet, Even we use Google ads to moniteze our website. So Search you make on youtube or Online Shopping Site May reflect on our site ads you are seeing. If you are Privacy-oriented person, you must turn off google ads personalisation that turned on by default, You also need to turn off web & App activity option that may turned on mistakely without your concern
Turn off Google ads personalization in Android
Open settings App
2. Navigate to Google Option and Tap on it
3. Select Ads option
4. Reset Advertising ID
5. Turn on Opt out of ads personalization
6. Clear Cache in your Youtube app , Games and chrome to remove Cached ads
6. Restart your device
Now you see less relevant Ads on Your Mobile apps like Youtube,Gmail, Chrome, websites and Installed Games
Your Advertising ID will no longer be used by apps or the Google Ad network to target advertising for you.
Turn off Google Ad personalization in PC
1.Visit My account site on your Browser
2.Sign in with your google account
3.Navigate to Data & Personalisation Tap
4.Under ads settings, Click Ads personalization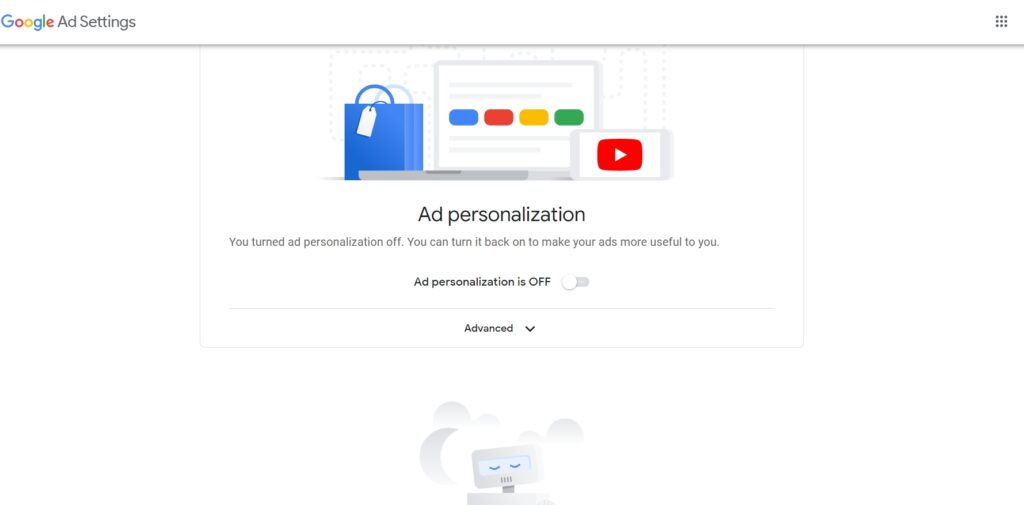 5.Toggle Turn off ad personalization
Turn off Web & App activity on your Account
Web activity is feature(said by Google) that moniter every apps and website you use and visit is recorded by google to Show Target ads. This included how many time you used and how much time you used that Certain apps.
For example: If you use wynk app regularly for listening songs. Its easy for Google to show youtube music related ads to gain app subscription.
If you dont use Google assistant turn off this option first.
Steps to Turn off Web & App activity on Mobile
Open settings on your phone
Go to Google and Tap on it
Click manage your Account
Navigate to Data & Personalisation
Under Activity Control, Tap on Web & App activity
Turn off Web & App activity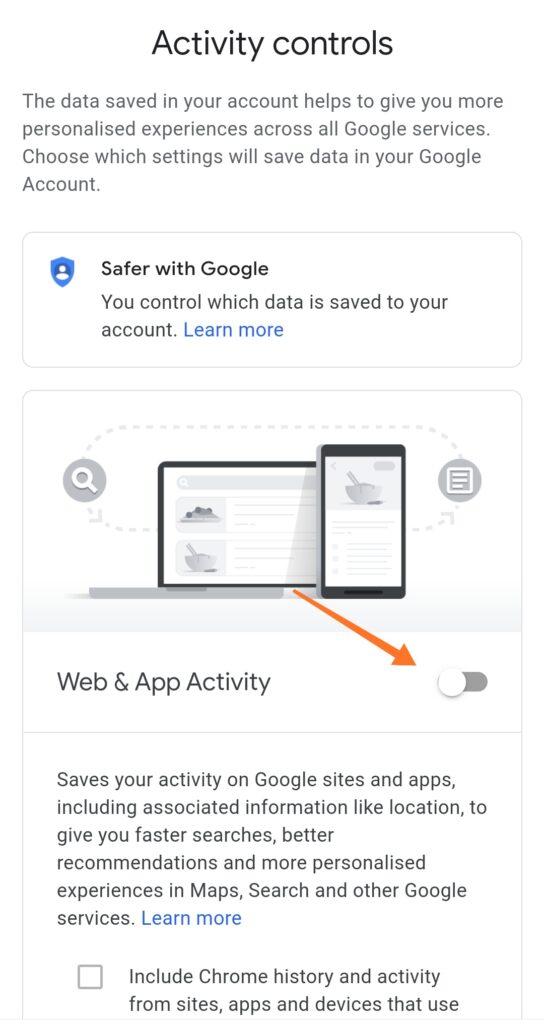 Steps to Turn off Web & App activity on PC
Visit My account site on your Browser
Sign in with your google account
Navigate to Data & Personalisation Tap
Under Activity Control, Click on Web & App Activity option
Turn off Web & App activity
Tip: If you are using Miui Phone. You can turn off internet Connection for apps that no longer require Internet connection to Function. This will remove ads on Apps ex: MX player